The Daniel Fast …
… is a powerful spiritual experience to help followers of Jesus Christ develop a more intimate relationship with their Lord, seek answers to prayer, and grow in the love and knowledge of the Savior.
This site and the Daniel Fast blog were created to give you everything you need to experience a successful spiritual fast.
Fasting, when coupled with prayer, serves as a powerful vehicle to draw closer to God. This is a God-designed discipline to enable the Creators people to enter into a focused time of seeking the Father and His wisdom, intervention and direction.
---
Take a look around . . .
Look around this site and the Daniel Fast Blog to learn more about this powerful method for an extended partial fast. You can also visit the Daniel Fast Store to select helpful books and eBooks that are all designed for your to experience a successful fast.
---
Do you represent a church or Bible study group?
We want to help support you lead your members into a faith-growing time of prayer and fasting. Visit the Church Bookstore to receive a discount on multiple copies of Susan Gregory's bestselling book, The Daniel Fast: feed your soul, strengthen your spirit and renew your body.
Read More
The Daniel Fast for Health and Weight Loss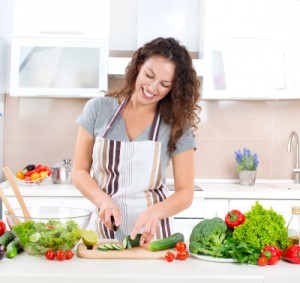 The purpose of spiritual fasting is to consecrate (set aside) a specific period of time to draw closer to God and to hear from Him. A powerful side benefit of the Daniel Fast is the improvement in health that most people experience.
The Daniel Fast is a plant-based eating plan with the only beverage being water. When the bodies that God designed and created are fed the good quality foods He created especially for it improvements in health result. The high fiber in the fruit, vegetables and whole grains cleanses the body and improves digestion. It's not uncommon for cholesterol levels to drop, for blood sugar levels to balance, for weight to be lost and for a general feeling of well-being to be experienced.
Anytime you make a significant change in your diet or exercise, consult your health professional. Also, if you have special health needs consider adjusting the eating plan to meet those requirements while maintaining the other restrictions for the fast.
"My co-workers and I fast in January each year. We discovered this jewel of a  book and we have shared it with many. Recently Susan Gregory revised the book to  include more recipes, of course, we had to have another copy! We now fast more  times during the year, I even apply it during the Lenten season. This book  changed the way I feed my body and soul! I am excited to write this review  because this book is one of the many books I will always treasure! If you are  thinking about getting it, do it, you will be blessed!"
Follow Us!
---
Register Now for The Daniel Fast for Weight Loss and Health
---